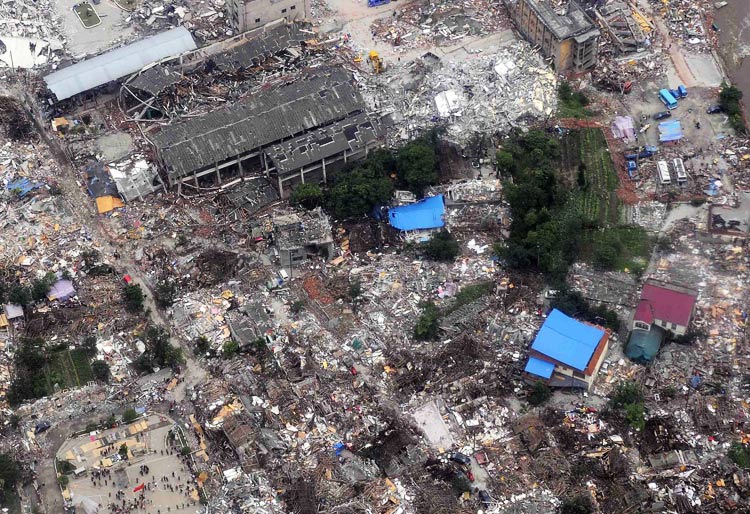 Picture from Sohu.com
I received a bunch of emails and FB messages over the last couple of days asking me whether I'm alright. Thankfully nothing has happened over here in Shanghai, with the exception of a few large building swaying during the Monday quake (Thank you for your concern!). Actually quite a few buildings were evacuated people, which was probably a wise thing as there's no knowing whether there could have been aftershocks, etc.
However, not enough can be said about the Sichuan area, where rescue efforts are still underway. 7.8 on the Richter. 6.1 as one of the aftershocks. Early afternoon when everyone is in class or at work. Constant rain hampering efforts. And you must have heard about the school that collapsed on the 900 children inside.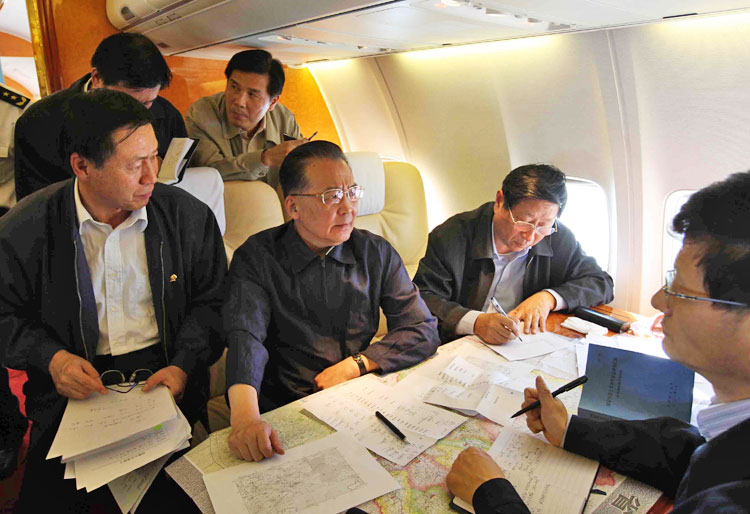 Picture from Sohu.com
Premier WenJiaBao, a geology major, has done an amazing job mobilizing the forces to assist in the rescues and repairs. My friend commented that the Premier probably has the best game plan for this disaster: "Whatever it Takes". Doesn't matter what they need, food, aerial support, troops, power, they'll get it.
A friend was teaching at my company's Chengdu factory on that fateful Monday. Although he was fine, it took angels to get through the airport and over to Shanghai for his next leg of his journey. Said he didn't know they actually grabbed his ticket and put him on his plane that was taking off.
It's hard to describe the type of support people are offering their own countrymen. Donating money and resources doesn't seem to be an effort at all, as it seems to me that the collective whole of this country understands that this is just another day in the life of China.
The Red Cross has set up channels to take donations as well as the Care for Children, as they have quite a few adopted children in that area.
If you want to take a look at a great timeline of events, Here's a great English blog of the updates during that first day.
And more here from Shanghaiist
For Chinese news, check out Sina here.
Sohu here has some great pics as well.
Oh yes, and please keep praying.
P.S. If you have any experiences or thoughts from the incident, leave a comment…